Community Design Workshop Recap
During the corridor design workshops, we heard several common themes. First, we heard that there are a variety of existing businesses and services along the corridor that provide jobs and great value to the community. Secondly, there are several examples of new investment in the corridor. Lastly, there are a few areas for opportunity including easing some of the constraints to new investments and...
Guest Blog Entry Two: Middleton High School...
My name is Youssef Mohamed and I am 14 years old. I am currently a freshman at Middleton High School. I am in the Engineering project Lead the Way and The Biomedical/Science Project lead the way magnet programs.  After school I have HOSA and FTC, a great robotics club. When I first heard of this program I saw an opportunity to help with the community so I immediately signed up and waited excitedly...
Guest Blog Entry: Middleton Magnet School Student
My name is Surya Balaji. I am 14 years old and a freshman at Middleton Magnet High School; where I am a part of the Engineering Project Lead the Way Magnet programs. I am an avid member of the school's extremely successful robotics club, and Vice President of FBLA. I hope to go to Georgia Tech to pursue engineering. When I first heard about this program and its affiliation with the City of Tampa...
6 tags
InVision Tampa Teams Up with Middleton High School
Today, the InVision Tampa team will launch a project with students at Middleton High School in Seminole Heights. This unique initiative will engage students in a collaborative discussion on the Nebraska-Hillsborough Corridor master planning process. During the assignment, students will explore civil engineering, architecture, landscape and site planning options. This includes an analysis of the...
5 tags
This Weekend: Rowing Regatta at Curtis Hixon
We hope to see you this Saturday and Sunday at Curtis Hixon Waterfront Park for the Roosevelt Rowing Regatta – a free event featuring boat races, live entertainment and signature seafood from several local restaurants. Saturday – 10 a.m. to  4 p.m. Rowing Races (rain date is Sunday) Live entertainment by the Lisa Casalino Jazz Quartet Sunday – noon to 4 p.m. Paddle-board, Kayak Races &...
12 tags
Unveiling the Center City Plan
Tampanians eager for Mayor Bob Buckhorn to reveal the details of the draft Center City Plan packed into Tampa Prep's auditorium Tuesday night. Dozens were left with only room to stand, but their anticipation kept them on their toes through the entire presentation. During the open house, Mayor Buckhorn mentioned the high levels of community engagement that have made this project such a success. He...
5 tags
Who's checking-in to Downtown Tampa?
Social networks have greatly helped the InVision Tampa team garner resident feedback and discover various aspects of this community. Earlier this year, the City of Tampa Planning Division completed a Foursquare study that reviewed user check-ins within the InVision Tampa study area. During a 14-day period from April 16-30, 25,026 check-ins were recorded at 2,461 venues within the InVision Tampa...
6 tags
Issues and Opportunities Report
Over the past five months, we have met with more than 800 Tampa residents through community charrettes, walking tours, knowledge exchanges and workshops, and we have collected abundant feedback from more than 1,000 social and virtual town hall users. Check out our Issues and Opportunities Report on what we heard and learned from all of your input. This report reviews our process and the...
4 tags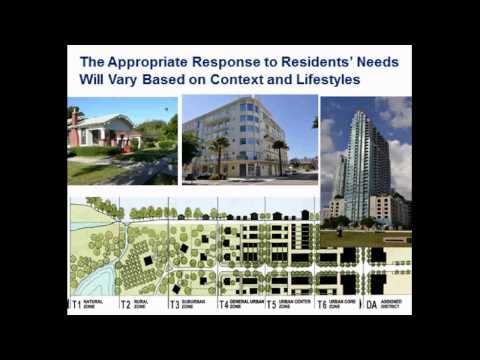 Knowledge Exchange Videos on YouTube
Earlier this year, nationally renowned speakers participated in a series of four community knowledge exchange forums including: Creating the 21st Century City, Public Realm, Sustainable Economic Development and Livable Transportation. These sessions were reordered and two videos are now available at InVision Tampa knowledge exchange YouTube playlist.  In one video, Pete Sechler of AECOM describes...
Support Your Favorite Vision!
Over the past couple of months, Tampanians have been hard at work scripting, filming and acting in their submissions to our "What's Your Vision?" video contest. We received some great ideas and even a catchy tune, but we need your help to decide who will win the coveted grand prize - lunch with Mayor Bob Buckhorn. The video with the most views through Sept. 15 will win, so it's up to you watch,...
5 tags
River Places and River Walks
The InVision Tampa plan puts the Hillsborough River as the focus of the downtown area. Past planning efforts typically considered the Hillsborough River the western boundary of the Central Business District and very little attention was given to the "West Bank." Our team believes that the Hillsborough River should be accessible, comfortable, highly active and easily connected to...
8 tags
A Model for Complete Streets
The InVision Tampa consulting team, led by AECOM, observed that many of the streets in the urban core area are wider than they need to be to accommodate the existing and future levels of automobile traffic. The excess right-of-way is a valuable asset, as it provides room to create true complete streets.  The City has already embarked on a complete street initiative through its recent Walk-Bike...
8 tags
A Big Idea for a New Bikeway
At the concluding session of the Community Design Workshop, the InVision Tampa consulting team presented an idea of creating dedicated cycle track along Nuccio Parkway. The concept reduces the number of lanes to 2 lane (2-way streets), includes on street parking and the dedicated bike trail. In all of our neighborhood charrettes, there was an overwhelming desire to connect neighborhoods to...
9 tags
Tampa's Vision in Focus
Last week for the first time, Tampanians set eyes on the results of their feedback from last few months. While they're far from the final plan, the InVision Tampa team unveiled renderings to help bring downtown's future into focus. Take a look below. The first illustration transformed a section of the riverbank near local business Rick's on the River. It depicts what a new Riverwalk on the west...
12 tags
Top Five Themes from Community Feedback
The first design workshop began with the InVision Tampa team reviewing five dominant wants from residents and business owners that emerged during neighborhood charettes and Knowledge Exchanges:  Provide more access to the Hillsborough River's waterfront Protect and expand historic neighborhoods Grow the urban core as an entertainment and residential center Design streets that cater to walkers and...
Upcoming Design Workshops
After all the feedback we've received from the Knowledge Exchanges, neighborhood charettes and i-Town Hall, we're hosting two workshops on how to implement your ideas. The interactive design workshops will be held at the University of Tampa, during these sessions, we will discuss a plan of action for downtown Tampa's city center. Specific dates and times are:  Review of Community Based Themes:...
Tampa Ranked One of Top 15 Fastest Cities
Last week, the U.S. Census released the fastest-growing cities since the 2010 Census and included some good news for the City of Tampa. Despite the economic challenges of the past few years, Tampa has continued to grow and is the only larger Florida city to make the top 15 coming in at number 12. While other cities are struggling to maintain population, the statistics from the U.S. Census tell us...
Final Knowledge Exchange Recap and Video Contest...
At our final Knowledge Exchange, residents and business owners lined up to hear our panel of experts talk about transportation for Tampa's future. The main message = Transportation isn't a silver bullet solution, but a necessary pillar for planning that must balance with community safety, housing development and land use. Attendees also heard Danny Pleasant, the City of Charlotte director of...
Third Knowledge Exchange Recap – Connecting the...
Last night's Knowledge Exchange on economic development stressed the importance of public-private partnerships (PPP) as a means to revitalize urban cores. "Partnerships are key to development," said Joe Brown of AECOM. "No one silo can do everything." The first example of the night came from San Diego, the eighth largest city in the U.S. Many of the elements that make San Diego's downtown great...
The Lifeblood of the Urban Experience
Mayor Buckhorn opened the second Knowledge Exchange with a powerful statement on public spaces: "It's the lifeblood of the urban experience." The public realm, which is any space open to everyone, includes our parks, streets, museums and much more. These are the spaces where people want to be, and they help create a vibrant and engaged community. Gary Lawrence, the chief sustainability officer at...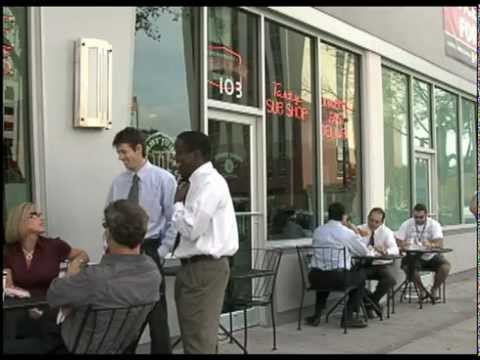 If you had a magic wand, what would you change...
It's an intriguing prospect, having the power to shape a city's future. You could move roads, build skyscrapers or clear land for parks—the only limit could be your imagination. With your help, InVision Tampa could become our community's magic wand. Through social channels and public meetings, residents and business owners have already shared hundreds of ideas to improve downtown Tampa and the...
Change Begins in Your Backyard
Charettes have long been used to gather key players and get input on important planning and design decisions. Our neighborhood charettes will be small, interactive sessions that engage the most important stakeholders—you, the residents and local business owners. We will host a charette for neighborhoods around the City Center and along the Nebraska-Hillsborough corridor, giving you a highly...
First Knowledge Exchange Recap -- "Fearlessness is...
The first InVision Tampa Knowledge Exchange left only standing room for stragglers as about 200 people, eager with their own ideas for Tampa's future, filled the ballroom to capacity. Joe Brown, a world planning expert, led the Knowledge Exchange with a discussion on 21st Century Cities and identified relatable cities—San Diego, Charlotte, Austin and Atlanta. A common thread among these cities is...